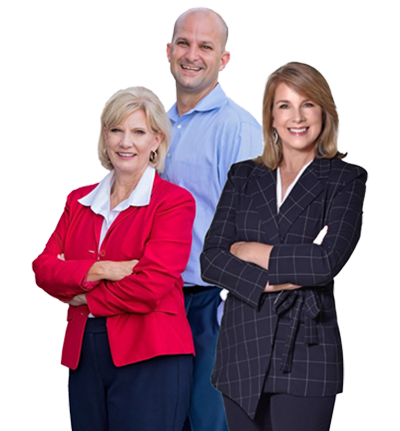 The Gaspard Team
Linda and Scott are the best Team Captains who coordinate and oversee all facets of your transactions so that your home sells quickly and easily. With Linda & Scott's extensive experience in contract writing and negotiation they will structure the contract to protect your interest and address all concerns. They also coordinate with cooperating agents and represent your needs through closing. With The Gaspard Team representing your interests you get an entire team to professionally field all the activity regarding your home!
Linda Gaspard
Team Captain, CRS, GRI, Realtor Of The Year –
has over 30 years of experience in all aspects of real estate. She has developed a unique team approach that guarantees your needs are handled immediately so that your home sells quickly! Linda's innovative marketing program ensures your home is seen by thousands of potential buyers. Professional advertisers coordinate with Linda to highlight your home and its features in a multitude of media – property brochures, direct mail, newspapers, homebuyer's magazines, etc.
Scott Gaspard
Senior Realtor Partner – ABR, SRS
– With over 19 years of experience, Scott understands how to get the job done! He is proficient at assessing the value of your home, understands how to get it market ready and get it SOLD! He is accessible, dedicated and honorable. Always ready to answer your questions and enjoys guiding you through the process of buying or selling your home. He has served over 700 clients over his career and has an experience level that is a huge asset to you when he's YOUR REALTOR! He is the father of 12 children, so you know he is patient!
Robin Gaspard
– joined our Team as of January, 2020. Robin is excited to be a part of such a remarkable and successful team! After many years of real estate investing and renovating properties, Robin has decided to extend her real estate knowledge even more. Robin is the
mother of 5 great children, ranging in ages from college to middle school. She brings a desire to help meet each client's individual needs and concerns.